SCAM ALERT FOR EXHIBITORS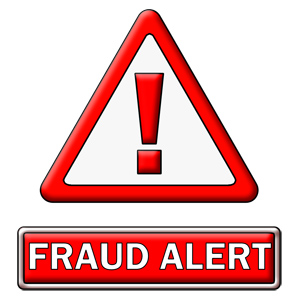 As per our privacy policy, Marketplace Events is a permission-based email sender. We do not share, rent, or sell any email lists.
2024 information will be posted closer to event dates
2023 Exhibitor Kit

CLICK HERE for the 2023 Greensboro Ideal Home Show Exhibitor Kit.
Show Decorator & Exhibitor Services Kit
Hollins Exposition Services is the show decorator and provides carpet, tables, chairs, cleaning, signage, etc. Please order these items directly from them.
CLICK HERE for the Decorator Services Kit.
Hollins Exposition Services phone: 540-362-3940; email: service@hollins-expo.com
SCAM WARNING
There have been a number of spam emails offering our attendee lists. These are scams and the senders are unauthorized to use the Marketplace Events' name. These scammers are attempting to receive monies from exhibiting companies without providing anything in return. These emails are not approved by Marketplace Events, and Marketplace Events would never ask for bank information or other sensitive information over email.
CLICK HERE for more information.
2023 MOVE-IN:
Tuesday, March 21, 2023: Noon – 7pm
Wednesday, March 22, 2023 : 8am – 7pm
Thursday, March 23, 2023: 8am – 8pm
2023 SHOW DATES & HOURS:
Friday, March 24, 2023 10:00 am - 8:00 pm
Saturday, March 25, 2023 10:00 am - 7:00 pm
Sunday, March 26, 2023 11:00 am - 5:00 pm
2023 MOVE-OUT:
Sunday, March 26, 2023: 5:01pm – 10pm
Monday, March 27, 2023: 8am – 12pm Noon
ENHANCE YOUR COMPANY'S ONLINE EXHIBITOR LISTING
Your basic listing will be uploaded to the website when you book your booth. Within 24 hours you will receive an automated email to enhance your listing. This link can be used multiple times and you can make updates and changes to your listing until ONE day after the show commences. If you have any questions regarding the online exhibitor listing or do not receive the link, please email our digital marketing rep, JenK@mpeshows.com.
Need help with your listing? Read the FAQs.
Learn more about the benefits of creating your enhanced listing.
Go from basic to ENHANCED!
SOCIAL MEDIA
#LetsGetSocial
Share your show pics or your home reno projects with us.
Hashtags: #GreensboroHomeShow

In efforts to protect potential joint customers from fraudulent events and scammers, we request that you do not create your own Facebook Event. This helps us manage ticket sales for the event, and ensures that our team are available to support both exhibitors and potential attendees with any questions, comments, or concerns that they have. Please feel free to reach out to your show manager or show marketing manager with your companies' Facebook page and we can add you as a co-host to the official event.
Click Here to go to our Facebook Event for 2023.
Click Here for the Social Media Marketing Kit
Traffic Drivers
Make sure to increase your sales, leads and awareness by taking full advantage of the Show and our many traffic drivers. As things get a little tougher these days we all need to work a little harder. One way to do so is stand out from your competition. We have a few options to help out!

Stand out from the competition and increase your presence on the Show floor with our surprisingly affordable marketing options. Book an advertisement in our Show guide, or opt for placement in an e-blast or web banner to highlight your company before the Show even begins.
Hotel Information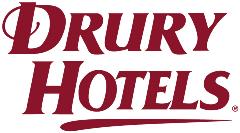 Drury Inn & Suites Greensboro
3220 W Gate City Blvd.
Greensboro, NC 27407
(336) 856-9696
Thank you for choosing Drury Inn & Suites Greensboro to be a part of your next great event! We are looking forward to seeing you soon and we are ready to uphold our reputation for great service & value. Rooms have been held for your group and to make reservations, please click on the link below.
https://www.druryhotels.com/bookandstay/newreservation/?groupno=2324535
At Drury Hotels, we know you have enough to worry about when traveling. In addition to the great rate, our generous amenities will brighten your group's day and make your journey easier.
Free Hot Breakfast - Start every day with make-your-own Belgian waffles, scrambled eggs, sausage, fresh fruit, oatmeal, biscuits and gravy, KELSO+BROS® coffee and more. Free hot breakfast is served daily from 6–9:30 a.m. on weekdays and 7–10 a.m. on weekends.
Free Evening Drinks and Snacks* - Join us from 5:30–7 p.m. every evening to enjoy free hot food and cold beverages at our 5:30 Kickback®. We feature a rotating menu of hot food, beer, wine, mixed drinks and soft drinks.
Free Wi-Fi Throughout the Hotel - Get the score, check your social networks or email family members from anywhere in the hotel – for free!
Free Soft Drinks and Popcorn - Freshly popped popcorn and a refreshing beverage make a great snack! Stop by the lobby for free soft drinks and popcorn every evening.
On-Site Facilities - Take advantage of the business center, fitness center or pool while you're away from home. Print your boarding pass, finish a presentation or check e-mail in our business centers.
*Service of alcohol is subject to state and local law. Alcoholic beverages are not complimentary and require a nominal charge at the following hotels due to state and local laws: Drury Inn Bowling Green, Drury Suites Paducah, Drury Inn Paducah, and Drury Inn & Suites Louisville.
Questions? Contact us today!
BRUCE EVANS, SHOW MANAGER
brucee@mpeshows.com
612.209.4593
DAN DEJAEGER, SHOW MANAGER
dand@mpeshows.com
651.373.6884